Designing sustainable business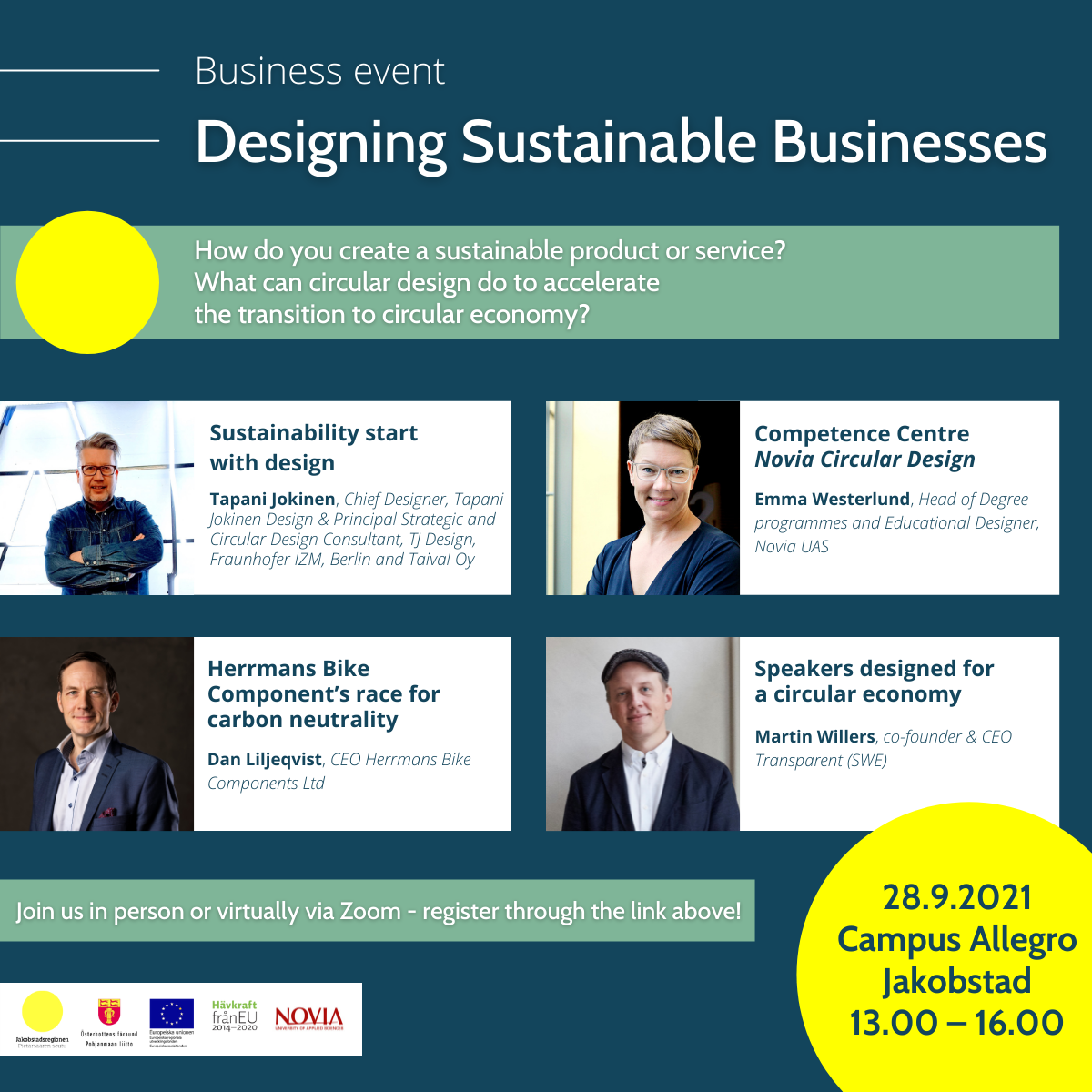 Designing sustainable business
How do you create a sustainable product or service? What can circular design do to accelerate the transition to circular economy?
Join us at the "Designing Sustainable Businesses"-event 28.9 and find out!
"80% of environmental impact and 90% of manufacturing costs are the result of decisions taken at the product design stage" (European commission)
Design is the key to move from a linear system towards circular economy. Most lifecycle costs and environmental burdens are determined by decisions made in the product development phase. Through circular design you can develop better products for the user, for the environment and therefore also for you. Circular design principles combines design thinking, life cycle thinking and business model development.
A new, circular mind-set for business is emerging. Welcome to an eye opening seminar!
Attending the event is free of charge.